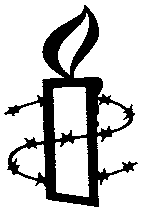 The UK courts have yet again
found
that the Home Office has been breaking the European Convention on Human Rights with its "control orders":

Mr Justice Sullivan said today that S had had his passport taken from him and was forbidden to possess travel tickets or enter airports, train stations or ports. He had to report at a police station at the same time every day.

Despite these restrictions, he had never been accused of a crime in court.

"To say that the Act does not give the respondent in this case ... 'a fair hearing' in the determination of his rights under Article 6 of the European Convention on Human Rights would be an understatement," said Mr Justice Sullivan.
UPDATE: The Court of Appeal has rejected Charles Clarke's claim that a Guantanamo Bay prisoner eligible for UK citizenship should be stripped of that right. How many resounding rejections of Home Office policy from the courts does it take before the Home Secretary resigns? (That's an entirely rhetorical question given this government's contempt for human rights and an independent judiciary).
Amnesty International's campaign director
said
:
"The UK government should be pressing for Mr Hicks to be released if he is not granted a proper trial on the US mainland… After four years the Guantánamo Bay prison camp has become a byword for abuse and an indictment of the US government's failure to uphold human rights in the 'war on terror'."