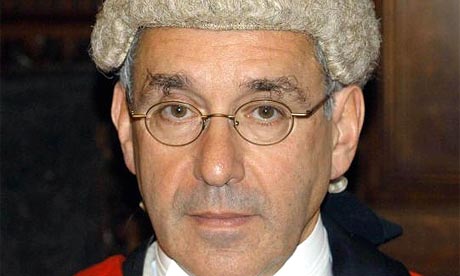 Lord Justice Moses has delivered a resounding
judgment
on the Serious Fraud Office's abandonment of their investigation into BAE Systems after threats from the Kingdom of Saudi Arabia:
"[T]he Government, contends that the Director was entitled to surrender to the threat. The law is powerless to resist the specific and, as it turns out, successful attempt by a foreign government to pervert the course of justice in the United Kingdom, by causing the investigation to be halted. The court must, so it is argued, accept that whilst the threats and their consequences are 'a matter of regret', they are a 'part of life'.

"So bleak a picture of the impotence of the law invites at least dismay, if not outrage."
As the wheels of justice continue to turn I expect to see several more such judgments in UK and European courts on the actions of Tony Blair's government. The
Regulation of Investigatory Powers Act
, for example, needs some urgent judicial scrutiny — just today, we see it being
used
by Poole borough council to spy on a family's movements and home life for three weeks to determine whether they lived in a specific school's catchment area.